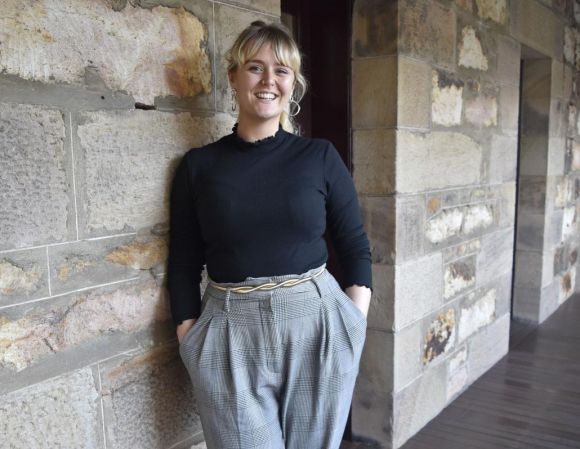 My internship at William Robinson Gallery and QUT Art Museum has been the most important learning I've done in my degree and gave me more confidence in my ability as a creative professional. The team are fantastic to work with and the varied experience I gained in all aspects of gallery work has made entering the workforce much less intimidating!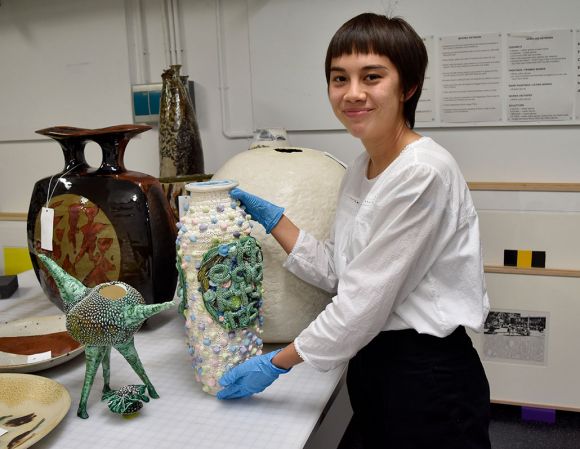 Undertaking an internship at QUT Art Museum and William Robinson Gallery gave me the opportunity to learn about the multifaceted operations of the galleries through hands on experience. The internship complemented my university studies with first hand insight into professional arts practices. I now feel more confident about navigating the arts industry after I graduate.
Read about Jessica's internship on the QUT Creative Industries No Walls blog.
Internships are usually open to students enrolled in undergraduate or postgraduate studies at QUT in an appropriate field. QUT Art Museum and William Robinson Gallery internship programs are highly respected within the broader arts community as candidates leave with up-to-date knowledge of best practice in the sector. Graduates of this program have gone on to work in professional positions in institutions such as art museums and galleries nationally and internationally.
Internships are task-based and candidates work with staff at both QUT Art Museum and William Robinson Gallery across areas including Public Programs and Education, and Curatorial and Exhibitions. For-credit internship options are also available for undergraduate and postgraduate QUT students.
For QUT students in their final year of a Bachelor of Creative Industries, an internship can be completed through the Creative Industries Work Integrated Learning Program (CI WIL) for academic credit over one or two semesters. To read more and apply for a WIL placement at the galleries please login to the InPlace site.
For more information about interning at QUT Art Museum and William Robinson Gallery please contact us.
To apply for an internship, please contact us via email and a team member will get back to you. Applications are accepted at any time for consideration, until all places are filled. To complete a WIL placement, you also need to apply through the InPlace site.