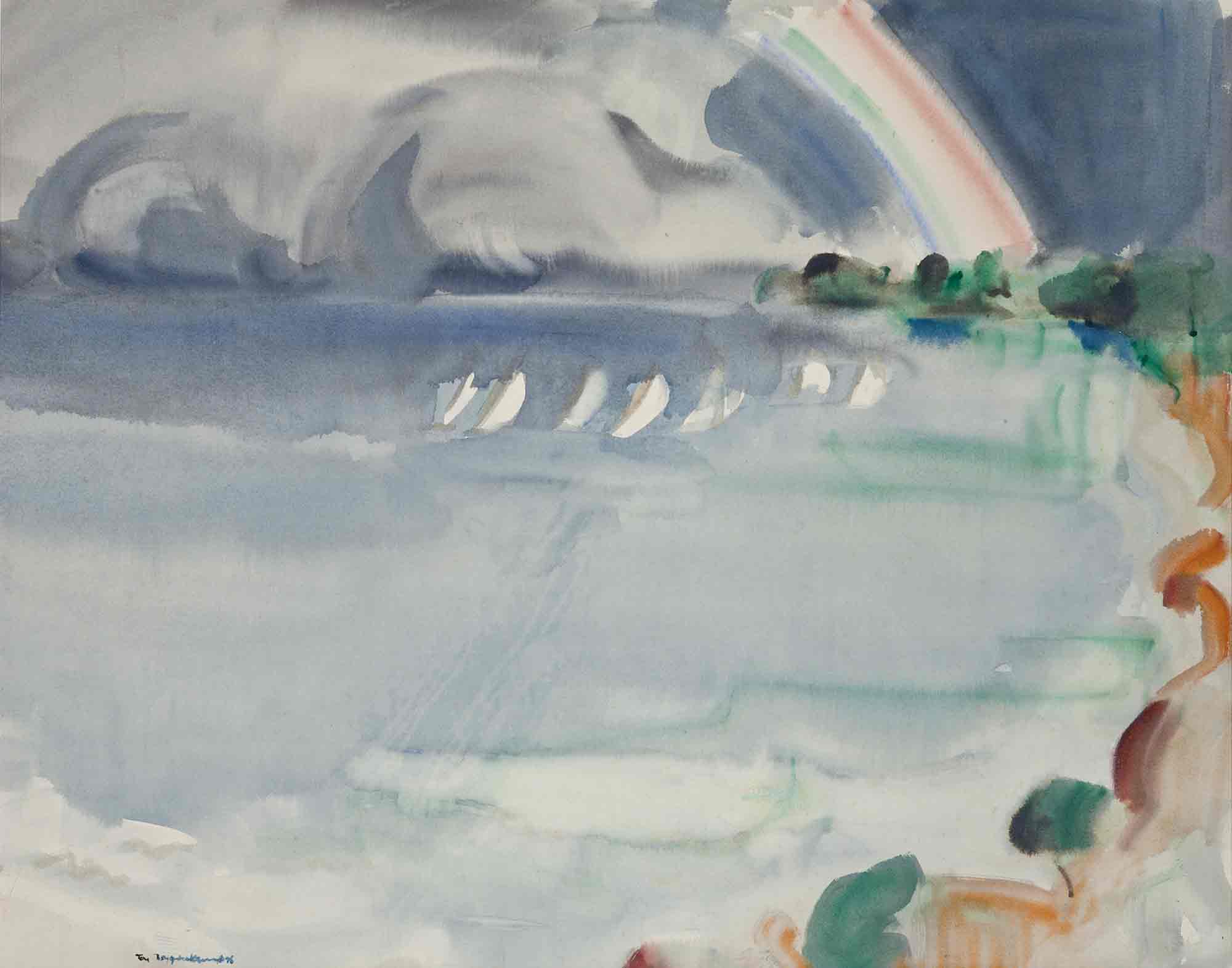 Remarks on colour: Australian watercolours
Past exhibition
Remarks on colour presents a look into the world of Australian watercolours.
The selection of works, drawn largely from QUT Art Collection, surveys a range of styles and genres, from landscape and still life to abstraction. The exhibition seeks to celebrate the unique qualities of a medium that is quite often overlooked — its transparency, luminosity, technical difficulty and unpredictability. Historically, these qualities have endeared the medium to artists and viewers alike.
Now they are capturing the imagination of a younger generation of artists who see watercolour as an immediate and fertile playground.
Curated by Megan Williams
Dates
23 August 2011 - 23 October 2011