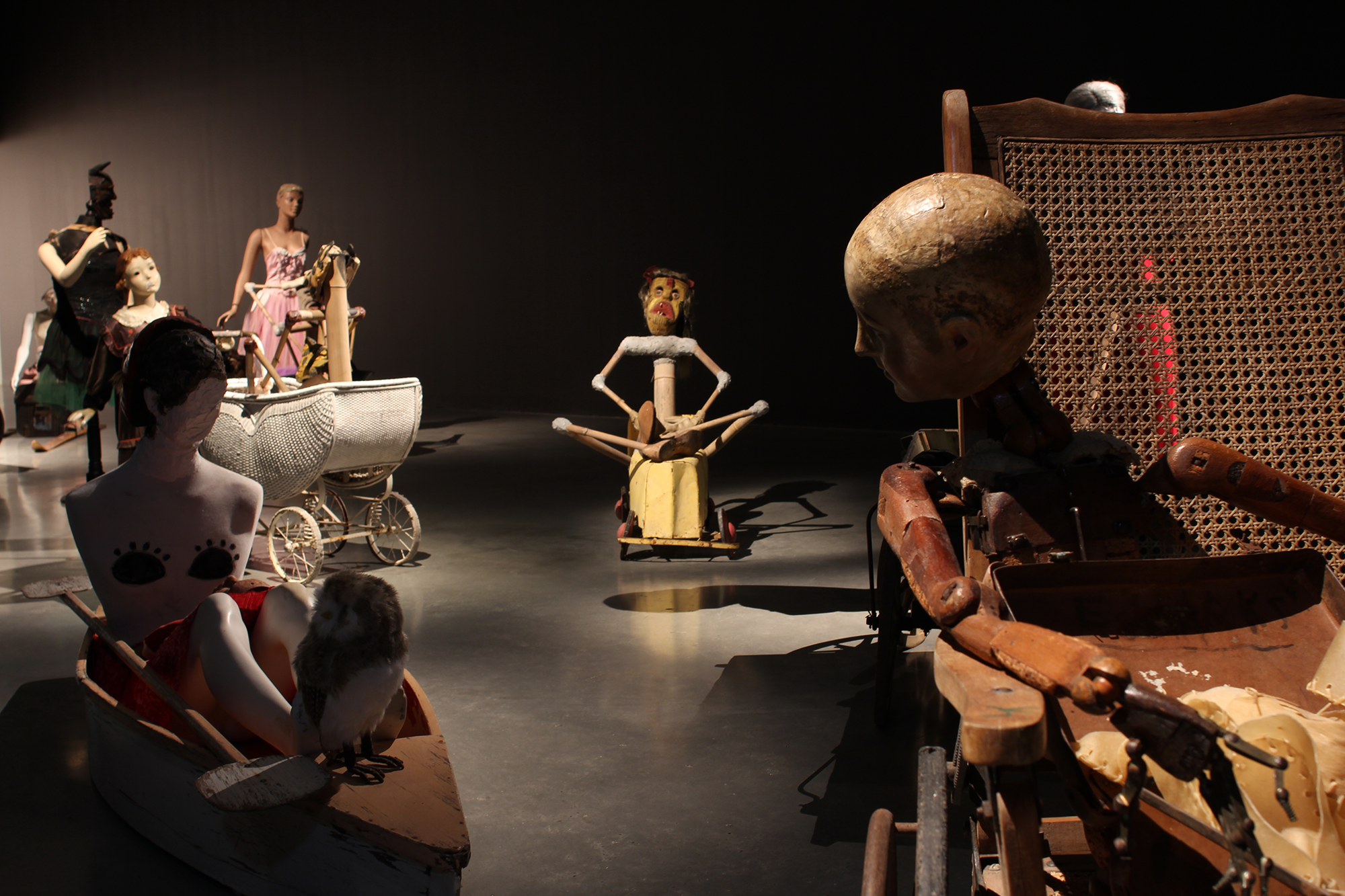 Judith Wright: Desire
Past exhibition
Not bound by medium, Judith Wright works across painting, drawing, sculpture, video and installation, often creating complex dialogues between different media. In appearance, her work can range from near minimalism to elaborate figuration and is centred on ideas around the fragility of life, love, loss, and grief.
Judith Wright: Desire focuses on a series of work begun in 2003 that imagines and restages the life of a lost child. The exhibition includes: two major installations, A journey 2011–12 and Destination 2013; the seven-part moving image series, Seven stages of desire 2003–10; and a new series, The ancestors 2014.
A publication of the same title focusing on Wright's work from 2007–2014 will be available in late November, and has been generously supported by QUT, Jensen Gallery, Sydney, Fox/Jensen Gallery, Auckland, and Sophie Gannon Gallery, Melbourne.
Dates
13 September 2014 - 23 November 2014