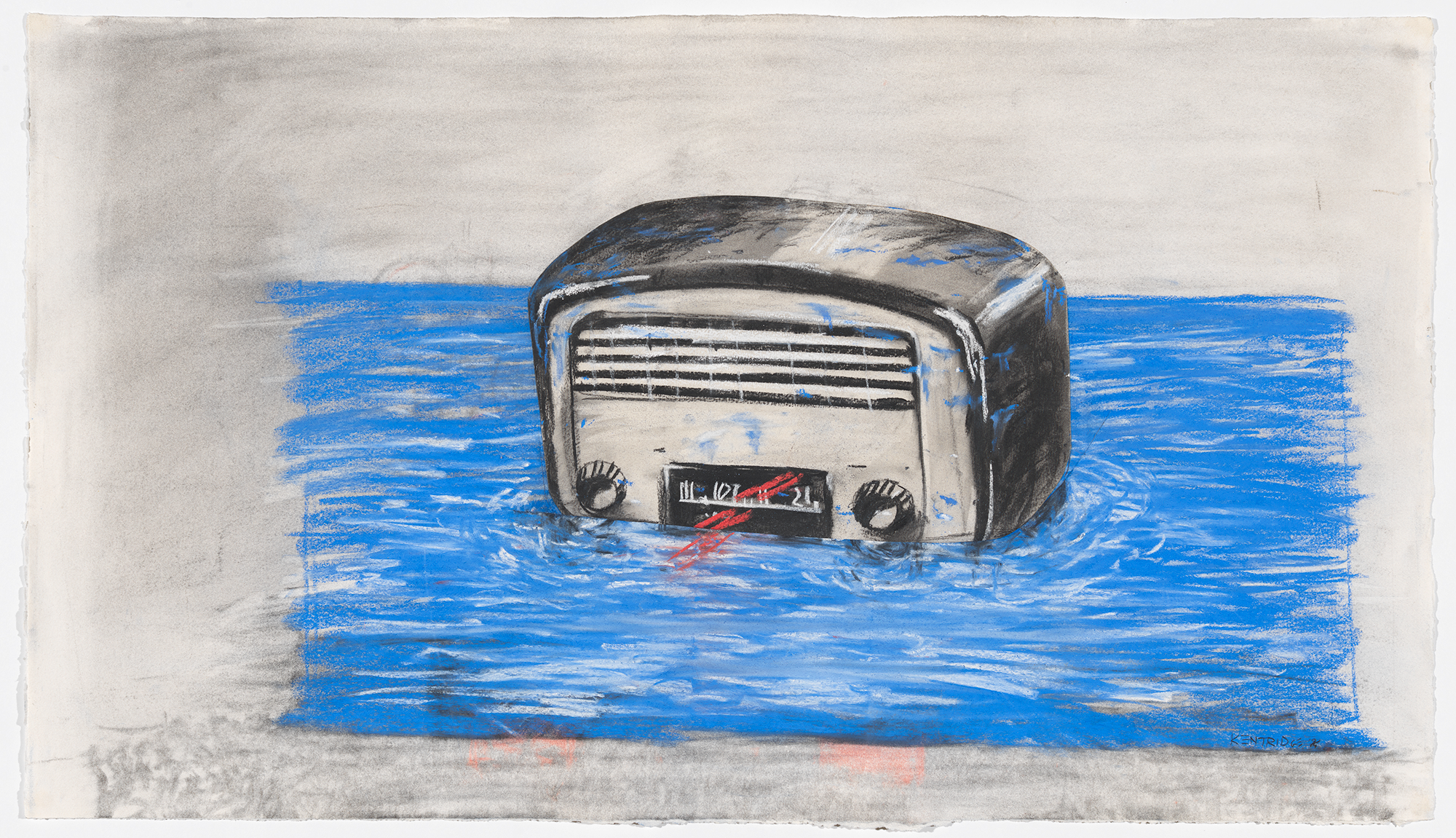 William Kentridge: Drawn from Africa
Past exhibition
A National Gallery of Australia travelling exhibition.
William Kentridge is a major figure in contemporary art, who has established an international reputation as a gifted figurative artist. Working in the tradition of William Hogarth and Honoré Daumier, Kentridge explores themes of the society in which he lives, but in a particularly subtle way.
Kentridge creates art in a variety of media, including drawing, film, printmaking, designs for tapestry and opera productions. For his motion picture, Other faces, Kentridge filmed a series of rich, textured charcoal drawings, sometimes embellished with red pens and at other times erased as the narrative ebbs and flows from past reminiscences to contemporary events in his country of birth, South Africa. Sometimes, the camera pans over a single image, while at times, we see the artist rubbing out or drawing over his images of people and places — barely there but lingering like memories. In this film and his other work, Kentridge refers to life in what he terms the era of 'post Anti-Apartheid'.
Prints and drawings connected with Kentridge's production of the operas, Mozart's The Magic Flute and Shostakovich's The nose(based on Gogol's short story), along with earlier excursions in landscape, scenes of processions, along with the tapestry Streets of the city provide an in focus examination of this artist's work.
Curator's tour with Jaklyn Babington
12pm Saturday 4 July

The National Gallery of Australia is an Australian Government Agency
Dates
4 July 2015 - 6 September 2015