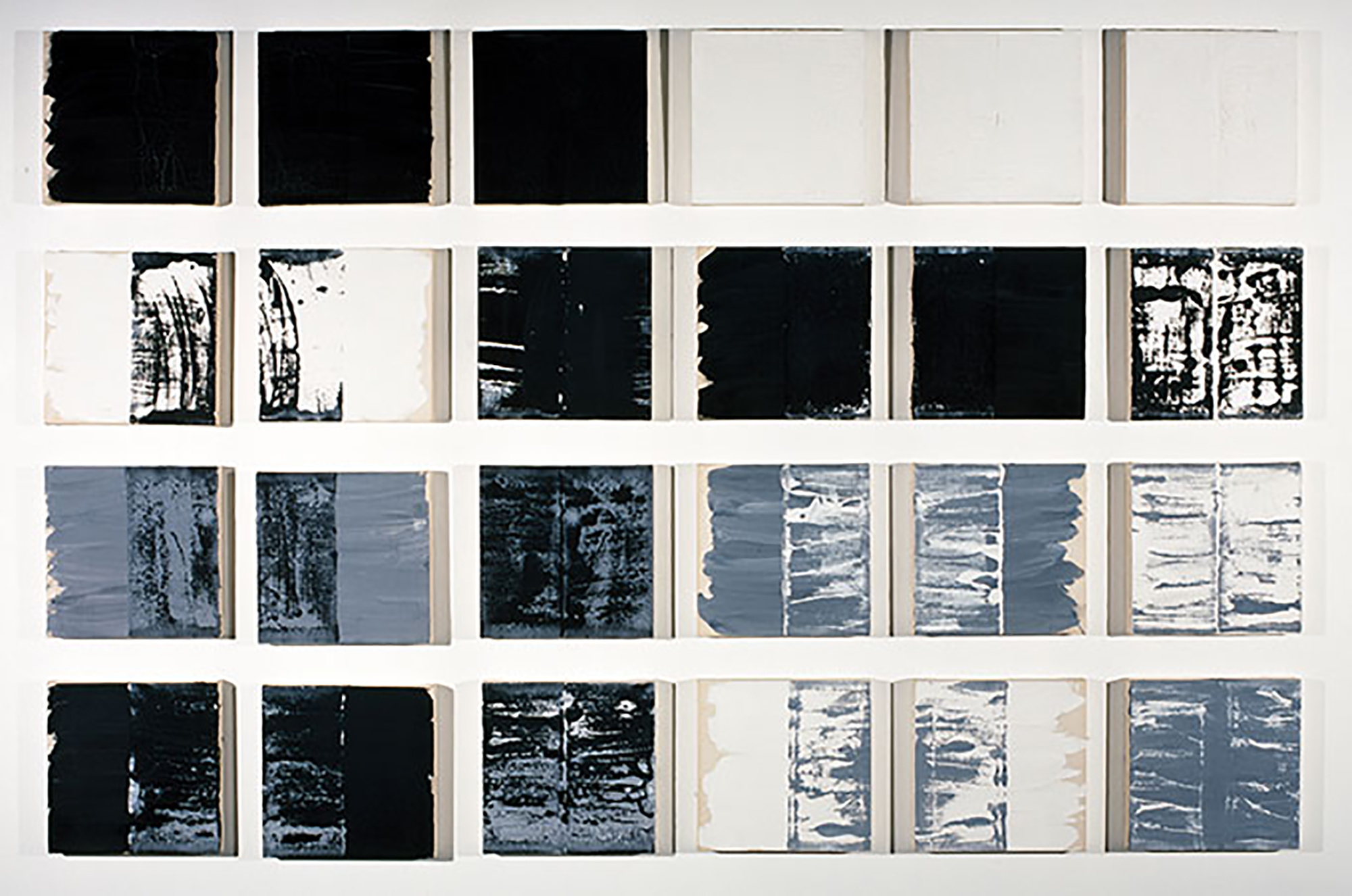 Less than: Art and reductionism
Past exhibition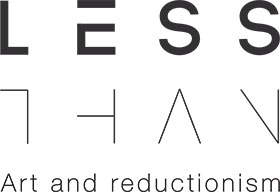 In today's world of 'reduce, reuse, recycle' and bestselling books on the Japanese art of decluttering, this exhibition delves into the artist's pursuit of nothingness, or at least the next best thing—less.
Less than: Art and reductionism was inspired by the contradiction between reductionism's pursuit of less and the essence of art-making and art-collecting. Art, by nature, is about creating a thing—an item, an object—in the world. While there are several art forms that resist the object, such as performance art and conceptual art, the very nature of art is about creating something new, not decreasing or reducing. Likewise, building a public art collection is about amassing an assortment of objects, which continues to grow presumably indefinitely. Art and reductionism are seemingly at odds with one another.
Despite this contradiction, reductionist techniques—repetition, limited or monochrome colour, symbolism, seriality and plain-spoken materials—have been used by artists working in geometric abstraction, colour field painting, conceptualism and minimalism during the last century, and are today more relevant than ever. Less than presents works from the QUT Art Collection by Australian and international artists who employ a reductive approach or aesthetic, dating from the 1960s to now.
Artists include: Peter ATKINS, Leonard BROWN, Ian BURN, Alexander CALDER, Christian CAPURRO, Eugene CARCHESIO, John COBURN, Sam CRANSTOUN, A.D.S. DONALDSON, Michael EATHER, Margery EDWARDS, Rosalie GASCOIGNE, Sol LEWITT, Robert MACPHERSON, Donna MARCUS, Daniel MCKEWEN, Allan MITELMAN, Mervyn MUHLING, Rosella NAMOK, John NIXON, Sean SCULLY, Alex SETON, Gemma SMITH, Arryn SNOWBALL, Pierre SOULAGES, Rodney SPOONER, Rover THOMAS, Turkey TOLSON TJUPURRULA, Trevor VICKERS, George WARD TJUNGURRAYI, Margaret WILSON, Judith WRIGHT.
Dates
18 March 2017 - 21 May 2017