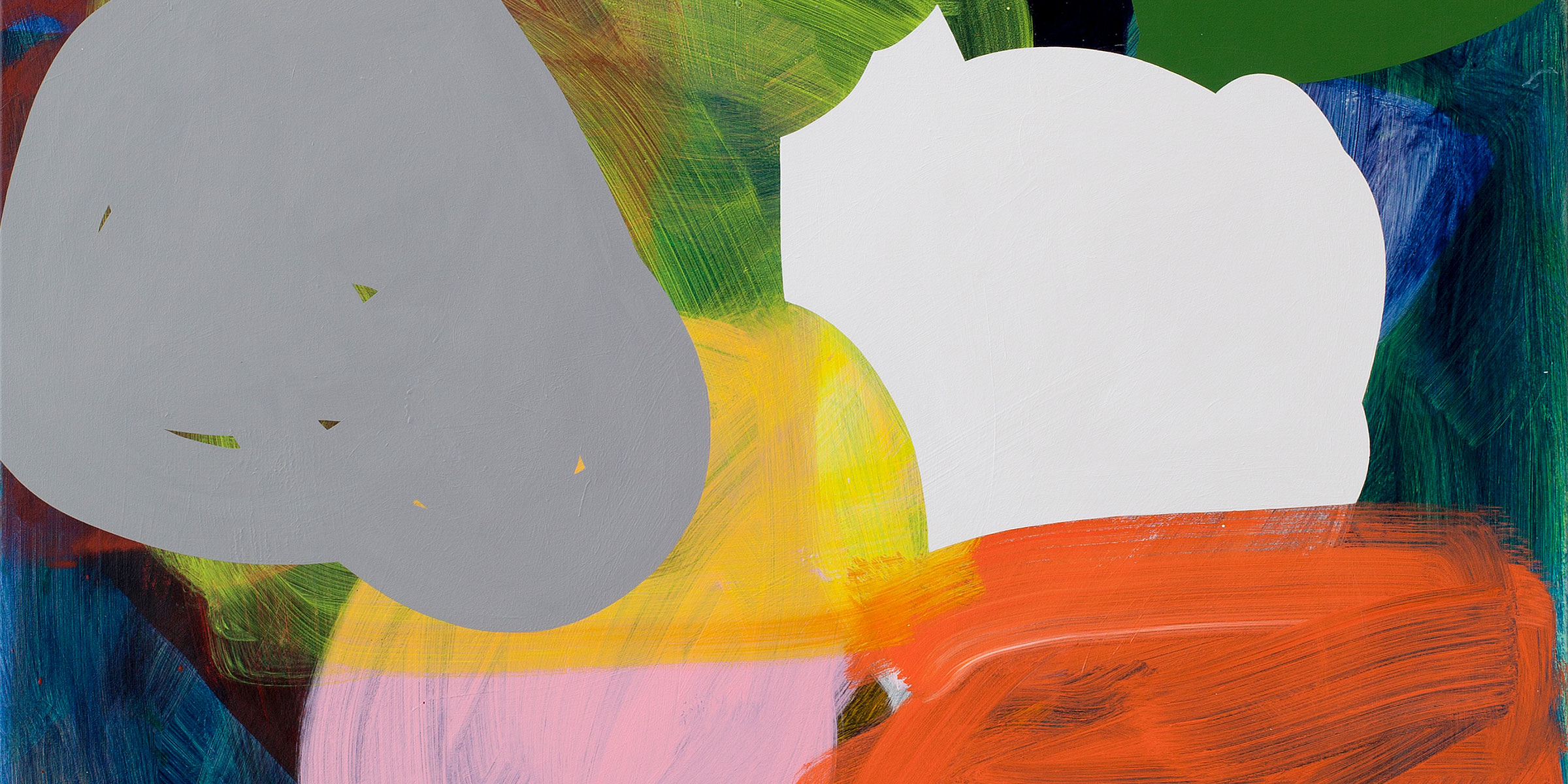 Gemma Smith: Rhythm Sequence
Past exhibition
Rhythm sequence is the first career survey of Australian artist Gemma Smith. The exhibition traces the development of Smith's practice since 2003 and its experimentation with the language of painting. It celebrates Smith's reworking of abstract codes and styles, as well as the testing of colour and form, pictorial depth and formal and improvised gestures throughout her career.
Rhythm sequence features more than 40 works, including a collection of Smith's early paintings depicting crystalline forms and geometric compositions on chessboards; sculptural 'boulders' and 'adaptables' where colours are reconfigured and interact; hard edge and gestural works that explore the blocking, translucency and opacity of paints; and Smith's most recent works in which colour is barely perceptible. Rather than reflect a chronology, the exhibition is sequenced to emphasise the use of colour as both the subject and content of Smith's practice. It reveals an enduring interest in the act of painting itself, with the arrangement of small boards and large canvases reflecting the physicality and the intimacy of studio work.
This exhibition is a UNSW Galleries touring exhibition curated by José Da Silva. It will be accompanied by the monograph Found Ground 2018, published by Formist.
Dates
17 August 2019 - 27 October 2019
When
Closed Mondays
Tuesday – Friday 10am – 5pm
Saturday & Sunday 12pm – 4pm
Admission
Free