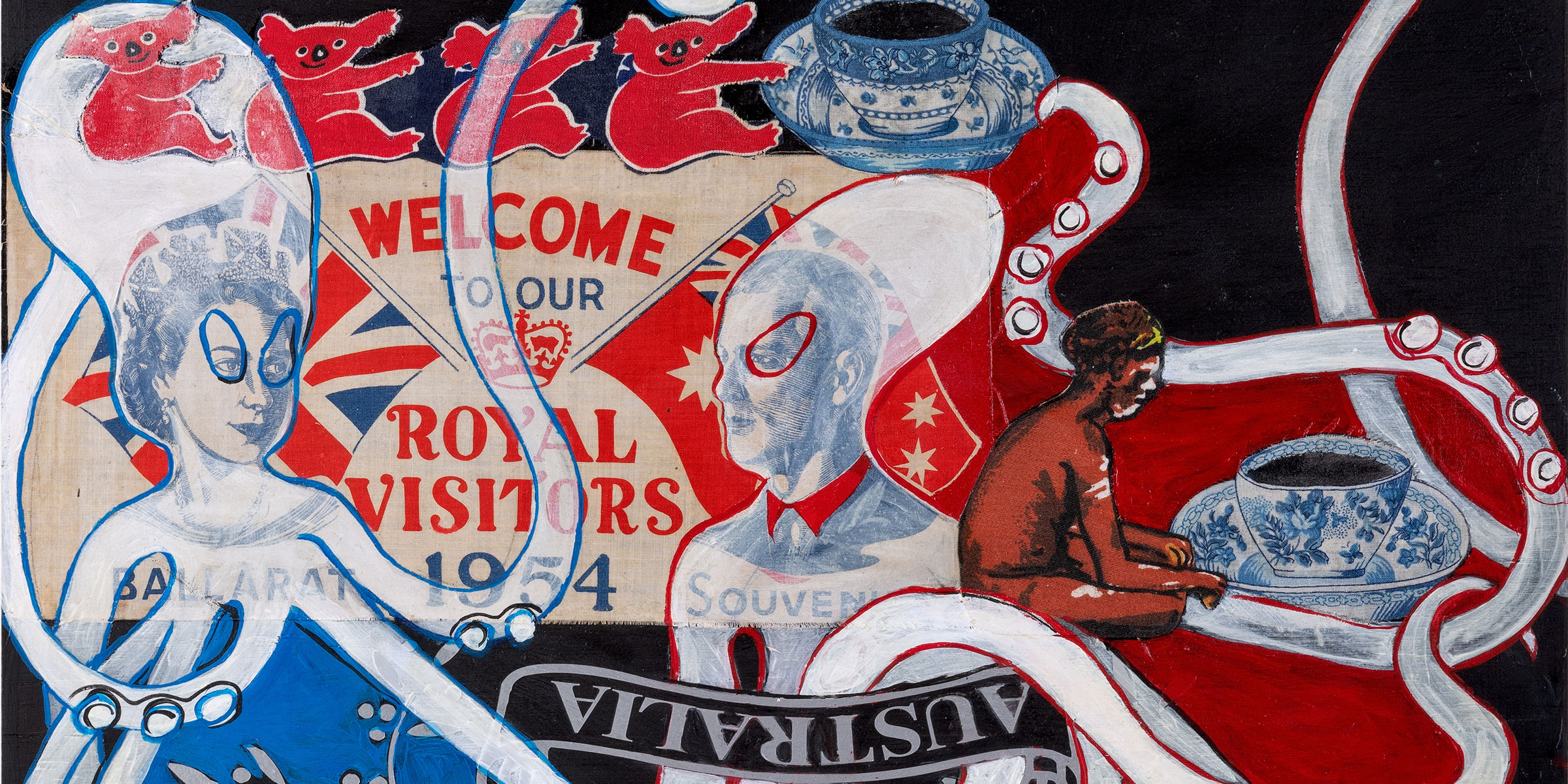 Vis-ability: Artworks from the QUT Art Collection
Past exhibition
Bringing together a selection of recent acquisitions from the QUT Art Collection, Vis-ability: Artworks from the QUT Art Collection has been conceived as a project to broaden understanding of the lived experiences of people who are blind or with low vision. Drawing on research in QUT's Creative Industries Faculty, Vis-ability: Artworks from the QUT Art Collection proposes alternative ways of engaging with the Art Collection, considering how technologies can deepen our understanding of vision and challenging our sight-driven experience of art.
Visitors will have the opportunity to experience tactile models and audio descriptions, in conjunction with selected works on display. Vis-ability: Artworks from the QUT Art Collection aims to increase the visibility of the QUT Art Collection, while broadening audiences' perception of 'visual' art. It brings to light that which is unseen, and draws on different perspectives, positions and senses, to encourage different ways of seeing.
Artists: Tony Albert; Davida Allen; David Band; Lyndell Brown, Charles Green and Jon Cattapan; Elisa Jane Carmichael; Dean Cross; Jack Dale; Kim Demuth; Karla Dickens; Julie Dowling; Emily Ngarnal Evans; Julie Fragar; Elsie Gabori; Denise Green; Dale Harding; Louise Hearman; Dai Li; Deborah Mansfield; Karla Marchesi; Donna Marcus; Tracey Moffatt; Pierre Mukeba; Garry Namponan; Mitjili Napurrula; Raquel Ormella; Catherine Parker; Tom Risley; Vincent Serico; Kenji Uranishi; Gerry Wedd; Judith Wright; Barrupu Yunupingu; Dhopiya Yunupingu; Djakanngu Dorothy Yunupingu; Gulumbu Yunupingu; Djerrkngu Yunupingu; Nyapanyapa Yunupingu; and Ranydjupi Yunupingu.
Research partners: Dr Janice Rieger, QUT Creative Industries Faculty and QUT Design Lab
Advisors: Richard Attwater, Gnanaharsha Beligatamulla, Dr Alexander Black, Ann Bosserez, Sarah Boulton, Dr Marianella Chamorro-Koc, Salvatore Fazio, Jack Fitzwalter, Dr Bree Hadley, Dr Jasmien Herssens, Sarah Johnstone, Katyusha Methansia, Annie Rolfe, Nicholas Sabulis, Dr Megan Strickfaden, Anna Svensdotter, Gunawan Taduwidjaja, Corey Tinney, Aymeric Vildieu, Vision Australia, and Michael Whelan
We're BAD | This event is part of BRISBANE ART DESIGN (BAD) 2019, an initiative of Museum of Brisbane.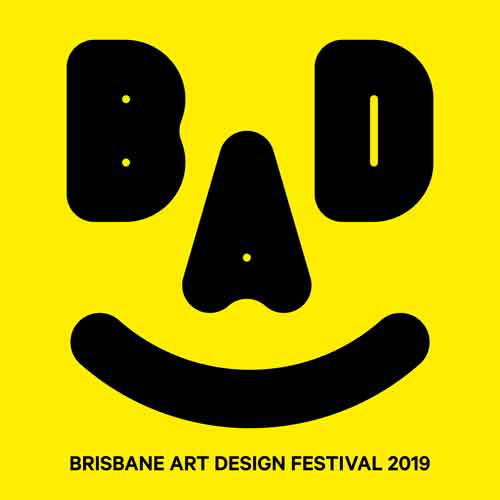 Dates
11 May 2019 - 4 August 2019
When
Closed Mondays
Tuesday – Friday 10am – 5pm
Saturday & Sunday 12pm – 4pm
Admission
Free