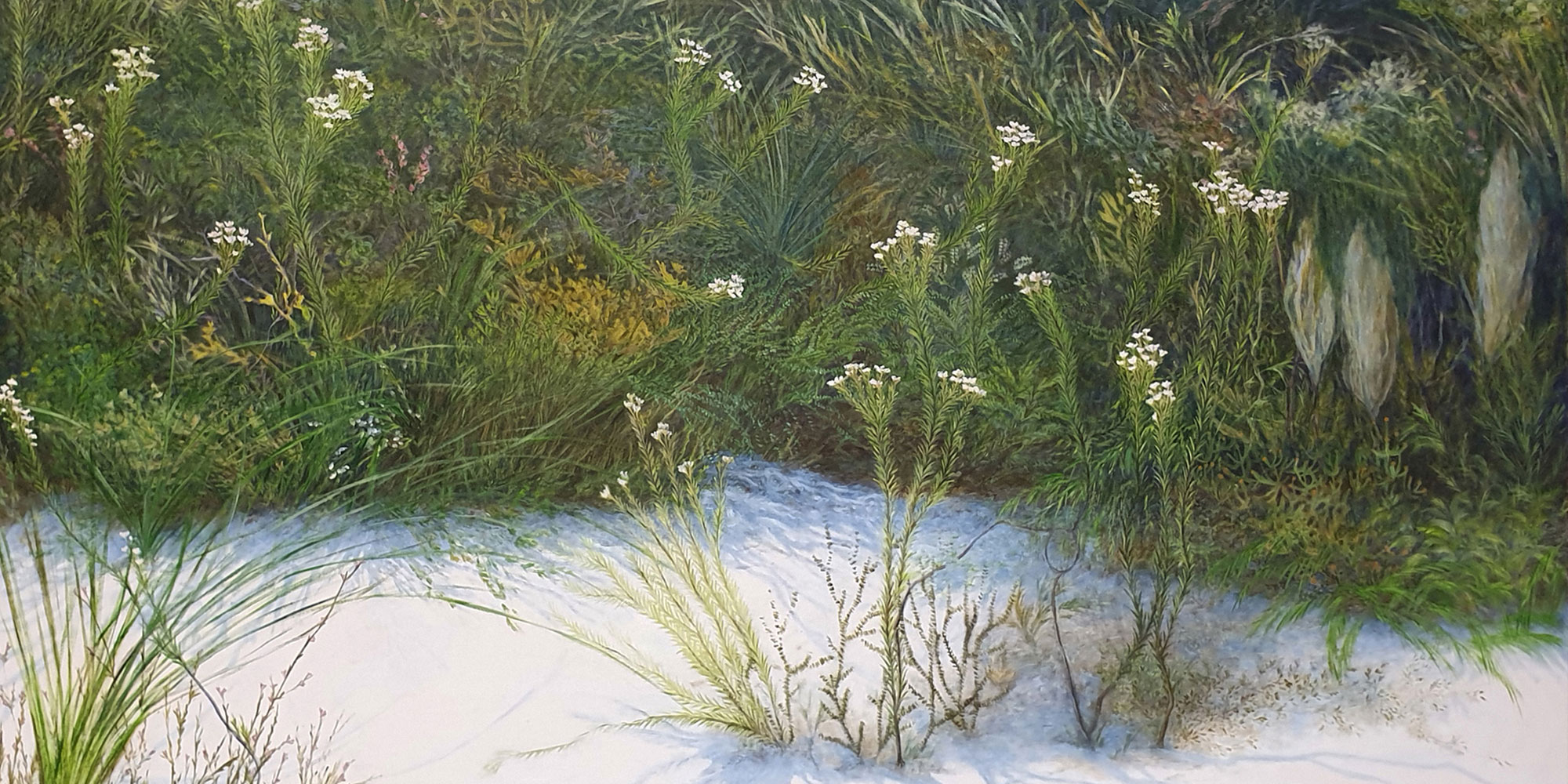 Odd Bedfellows
Past exhibition
Odd Bedfellows brings together the work of six remarkable Queensland artists held in the QUT Art Collection, with works spanning over five decades, a time when Brisbane was transitioning from that place 'out woop woop' to the cosmopolitan city that it is today. While the artist's practices are visually disparate, they are all drawn together by their sub-tropical context – as Queenslanders, and as artists in the QUT Art Collection.
Odd Bedfellows is unconventional in that it is six mini solo-exhibitions that allow QUT's holdings of these artists to be seen comprehensively for the first time, as a whole, and in the context of each other, rather than a curated group exhibition. It allows viewers to make connections, to explore the work of six distinctly Queensland artists, and uncover some of the processes of a collecting institution.
The establishment of the QUT Art Collection, as it stands today, can be traced to a gift. In 1945 Sydney-based artist, Douglas Annand, donated a drawing – a pertinent gesture for the beginning of a collection that has arisen from disparate tertiary institutions merging, curatorial imperatives, broader political and economic changes as well as cultural tastes and assumptions. Now, some 85 years later, the collection continues to foster the visual arts and artists, not only within the dynamism of our own educational community, but in the dialogues around culture in Queensland and beyond.
Artists: Davida Allen, Fiona Foley, Joe Furlonger, Robert MacPherson, Tyza Stewart, and June Tupicoff.
Curator: Vanessa Van Ooyen
Dates
29 August 2020 - 8 November 2020
When
Closed Mondays
Tuesday – Friday 10am – 5pm
Saturday & Sunday 12pm – 4pm
Admission
Free