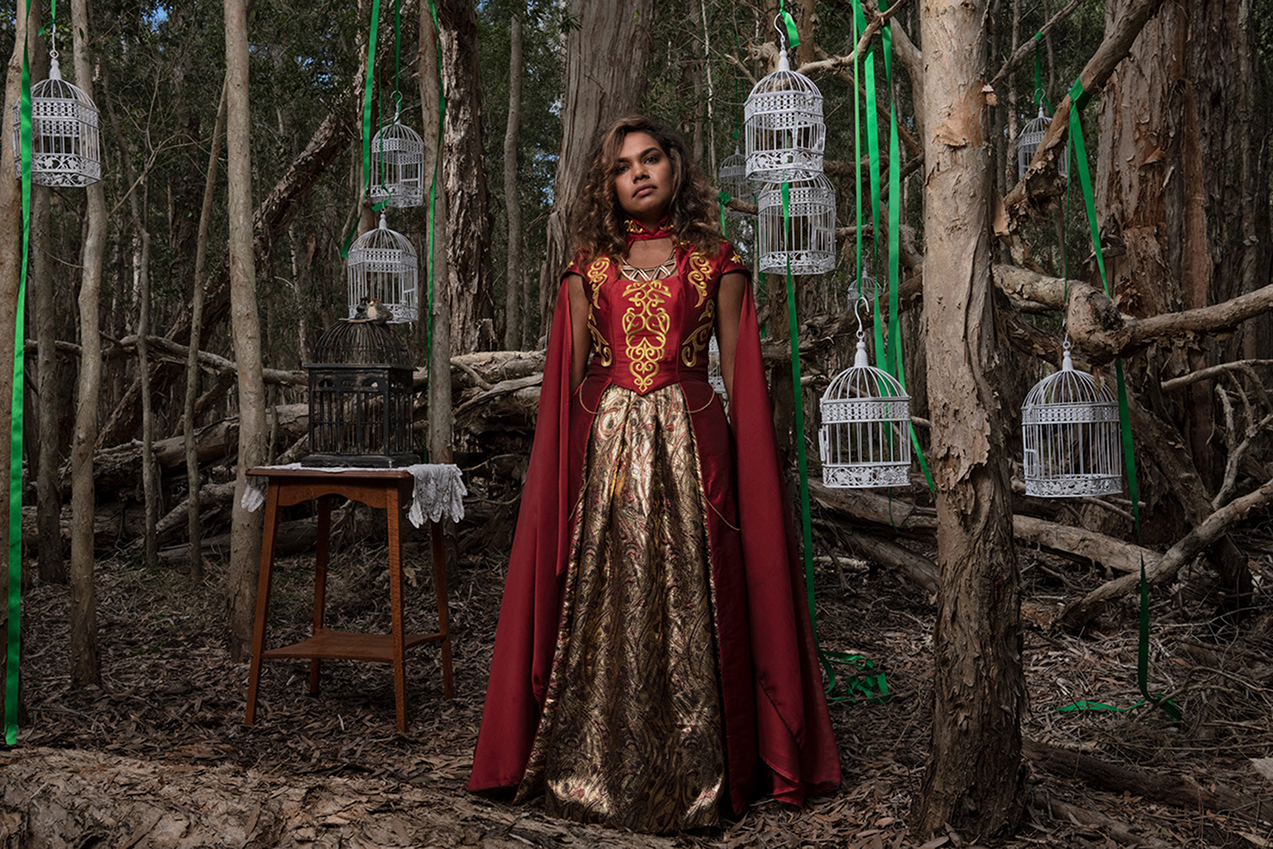 Fiona Foley: Veiled Paradise
Past exhibition
Veiled Paradise surveys three decades of Badtjala artist Fiona Foley's practice. This leading contemporary Aboriginal artist's work is informed by her ancestral connection to K'gari/Fraser Island, drawing equally upon its serene beauty and the history of systemic violence and sexual exploitation perpetrated on its shores.
Incorporating original research around the Government-regulated opium trade and of the connection between sex and violence on the frontier and beyond, the artist refutes colonisation's attempts to erase her people and their histories. Tirelessly, through painting, photography, film, sculpture and printmaking, Foley gives voice to the dispossessed.
Foley flips the lens of ethnography in the restaging of history and events in her artwork amplifying the voices and perspectives of Aboriginal people. She is empowered by her matrilineal heritage, illuminating the exploitation of Aboriginal women and outing everyday racism and sexism.
Spanning over thirty years, Foley's practice—from the founding of Boomalli Aboriginal Artists Cooperative in Redfern in the mid-1980s, to now—Veiled Paradise sees some of Foley's most iconic works and some of her less-seen works put into the spotlight. This is the first major survey of the artist's practice initiated in Queensland, and curated by an Aboriginal researcher, writer and curator—Angelina Hurley.
The Social Story illustrates a visit to the exhibition Fiona Foley: Veiled Paradise at QUT Art Museum with information about what to expect. This tool is designed for use by individuals requiring support to navigate through the Museum and enjoy the experience.
Dates
19 June 2021 - 26 September 2021
Admission
Free
Access
See our Visit page for details