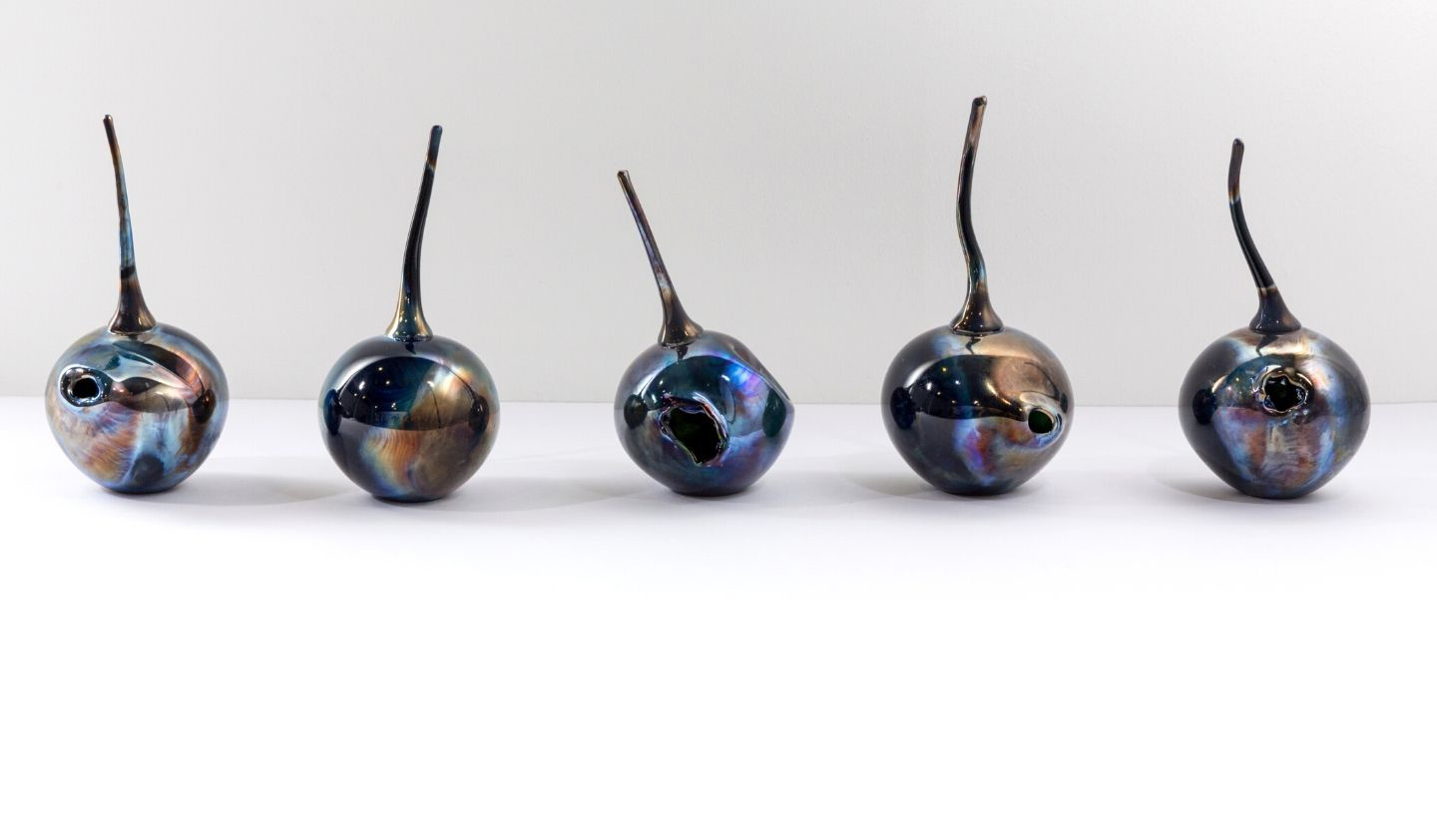 Looking Glass: Judy Watson and Yhonnie Scarce
Past exhibition
Looking Glass is an important and timely exhibition which brings together two of Australia's most acclaimed contemporary artists—Waanyi artist, Judy Watson and Kokatha and Nukunu artist, Yhonnie Scarce. At its heart, the exhibition is both a love song and a lament for Country; a fantastical alchemy of the elemental forces of earth, water, fire and air. Watson's ochres, charcoal and pigments, pooled and washed upon flayed canvases, have a natural affinity and synergy with Scarce's fusion of fire, earth and air. Watson and Scarce express the inseparable oneness of Aboriginal people with Country, a familial relationship established for millennia.
Looking Glass is developed by TarraWarra Museum of Art and Ikon Gallery with Curator Hetti Perkins. Touring nationally with NETS Victoria.
Looking Glass: Judy Watson and Yhonnie Scarce at TarraWarra Museum of Art


Judy Watson Interview at Ikon Gallery


In The Workshop: Yhonnie Scarce


The Social Story illustrates a visit to the exhibition Looking Glass: Judy Watson and Yhonnie Scarce at QUT Art Museum with information about what to expect. This tool is designed for use by individuals requiring support to navigate through the Museum and enjoy the experience.
At the Looking Glass: Judy Watson and Yhonnie Scarce exhibition at QUT Art Museum, follow the wayfinding floor decals to navigate the space and not miss any of the artworks.
Dates
18 March 2022 - 19 June 2022
Admission
Free
Access
See our Visit page for details