QUT Up Late
Past event
Whether you are a regular visitor or first timer, come and discover something new at QUT's cultural venues at QUT Gardens Point campus. On Friday 17 May all venues will stay open late and offer special guided tours as well as an after-hours event, Digital garden meditation, held in The Cube from 6:30 – 7:30pm.
How can we 'view' art without sight? Where was the first lamington made? What if you could explore the place beyond the painting?
Find out this and more with our talented team of artists, designers, curators and public program staff who will host all-ages discovery tours of the exhibition Nature imagined at William Robinson Gallery and The Cube, the exhibition Vis-ability at QUT Art Museum, and historical tours at Old Government House.
The Pantry café at Old Government House will be open until 8pm (please confirm directly with the café before arrival)
QUT Art Museum
Open hours: 10am – 8pm
Tours: 5:30 – 6:15pm and 6:30 – 7:15pm
Old Government House
Open hours: 10am – 8pm
Tours: 5:30 – 6:15pm and 6:30 – 7:15pm
The Cube and William Robinson Gallery
Open hours: 10am-8pm
Tour: 5:30 – 6:15pm, meet at The Cube
The Cube
Digital garden meditation
6:30 – 7:30pm
We're BAD | This event is part of BRISBANE ART DESIGN (BAD) 2019, an initiative of Museum of Brisbane.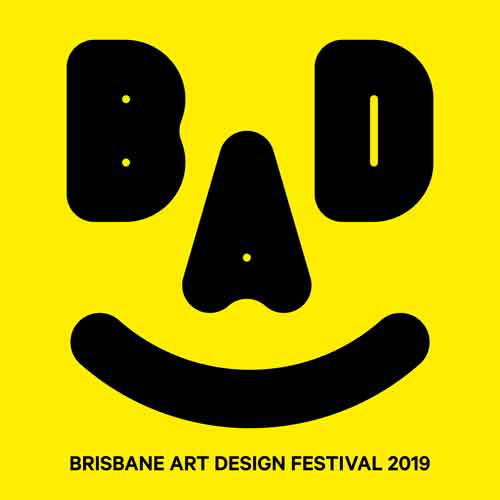 Place
QUT Art Museum
Date
17 May 2019
When
5:30 – 6:15pm and 6:30 – 7:15pm
Cost
Free