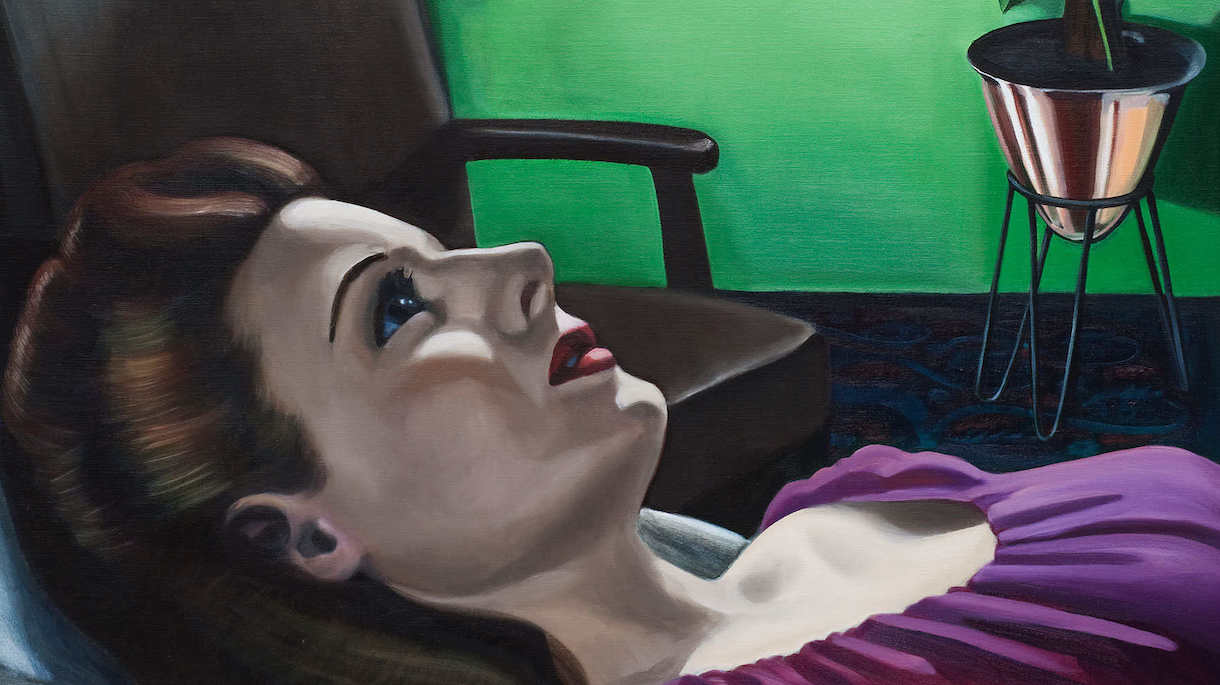 Anne Wallace: Strange Ways
Past exhibition
On the surface, Anne Wallace's figurative paintings might seem conventional, however they are anything but ordinary. Her meticulously painted canvases satisfy our visual habits and conform to our expectations of paintings, leading us to expect a narrative; however, on a deeper level, they conspire to deny us the satisfaction. They exude a strangeness derived from her unusual use of perspectives, the superimposing of images, and the borrowing of disparate sources.
Wallace's paintings are at times difficult to look at. She combines the familiar with the unfamiliar, capturing a tension between the real and the imagined to create slightly awkward moments. Like any good 'story', there is sexual and social confusion, vulnerability and violence, alienation and loneliness, feelings of the abject, or fantasies of power and revenge. Wallace's paintings have an uncanny ability to tap into a shared psyche, drawing upon the language of pop culture.
Bringing together more than 80 works from public and private collections, and spanning three decades, this is the most comprehensive survey of Wallace's practice to date. The exhibition will include a screening program of films selected by the artist, and is accompanied by a major publication, featuring new essays by Gillian Brown, Francis Plagne and Vanessa Van Ooyen.

Dates
16 October 2020 - 28 November 2020
Curated by
Vanessa Van Ooyen
Where